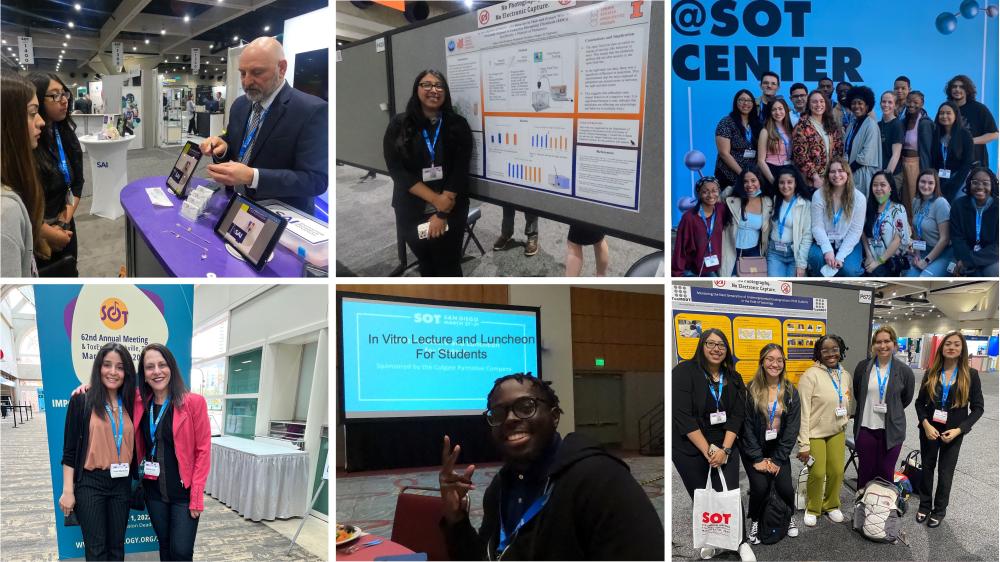 The third face-to-face mentee/mentor meeting occurs at the SOT annual meeting held in March of each year, the largest toxicology scientific meeting in the world. The meeting provides mentees with several opportunities including:
interacting and networking with other undergraduate students who attend the meeting; participating in the Undergraduate Diversity program arranged by SOT;
attending scientific platform and other presentations to familiarize themselves with cutting edge research on current pressing toxicological issues affecting human health;
attending recruitment exhibits of the toxicology graduate training programs to create networks for summer research assistantships and application to graduate schools. 
This arrangement, whereby the mentees will attend the SOT Annual Meeting in the middle of the ToxMSDT mentoring program, is advantageous because, by this time, mentees will have bonded with each other, with their mentors. Also, by this time, mentees have a foundation in toxicology gained through the kickoff event at UC Davis and through the "two days in the life of a toxicologist training". This is an innovative approach which is unlike any other existing program targeting recruitment of URU students to graduate research in toxicology. The mentees are already well prepared to take full advantage of the opportunities the SOT meeting has to offer. 
Traveling to SOT conference was really eye-opening for me since I got to see what a conference is like and learn how to network with people.